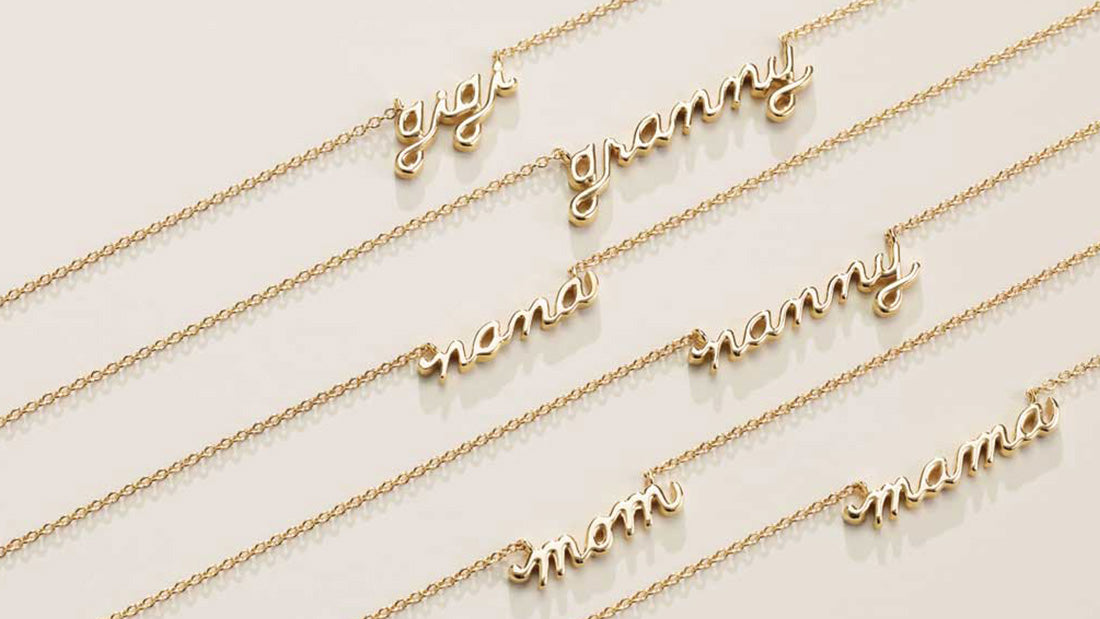 How To Buy Custom-Made Jewelry?
The demand for custom jewelry has significantly increased in recent years. As people want to show their uniqueness and personalities via their jewelry choices, more and more individuals are choosing customized pieces over mass-produced ones.
The demand for custom jewelry has significantly increased in recent years. As people want to show their uniqueness and personalities via their jewelry choices, more and more individuals are choosing customized pieces over mass-produced ones.
Ready-made jewelry cannot compete with the level of customization available through custom-made jewelry. Customers have the autonomy to select the design, layout, material and precious stones for the piece. This means each item is singular and tailored to the consumer's specifications.
The rising interest in ethical and sustainable fashion might also be linked to the popularity increase of custom jewelry. Customers may guarantee that the materials used are ethically obtained and that the item has been manufactured in a sustainable and ecologically friendly manner by opting to have a piece made just for them.
In general, the trend for individually created jewelry reflects a desire for uniqueness as well as a push towards more responsible and environmentally friendly design choices. In this article, we will discuss the top tips for purchasing custom jewelry.
Select the best custom jewelry
Define your fashion
Determining your unique style is crucial when purchasing custom-made jewelry. Looking more closely at the jewelry you generally wear and what makes you feel most confident and at ease is necessary to achieve this. Do you favor delicate, modest patterns or big, dramatic statement pieces? Do you often wear rose gold, silver, or gold jewelry? All of these should be taken into account before making a purchase.
Another suggestion is to make a note of any particular design features that appeal to you. You can choose the style of geometric, contemporary forms, or jewelry with vintage influences. You may collaborate with a jeweler to design a piece that genuinely expresses your own style by figuring out these preferences.
When it comes to purchasing custom-made jewelry, determining your unique style is crucial. It guarantees that you'll end up with work that not only looks lovely but also resonates with you.
Also Read: What is a Signet Ring?
Do thorough research
Doing your research is essential when purchasing custom-made jewelry. This entails spending some time learning about the various materials, jewels, and fashion trends that are accessible. To get an idea of what you like and don't like, start by looking online or going to nearby jewelry shops.
Researching the jeweler you want to deal with is very crucial. To be sure they have a strong reputation and are recognized for creating high-quality work, look for reviews and endorsements from prior clients. Ask them questions about their procedure, the materials they use, and the cost. A trustworthy jeweler would be pleased to address any queries you may have and maintain openness all the way through the transaction.
An experienced and reputable seller will have a lot of options like Monogram Rings, Women's Signet Ring, etc. You may choose the kind of custom-made jewelry you want and the company you want to deal with by conducting your research.
Locate a trustworthy jeweler
Finding a trustworthy jeweler is essential when purchasing custom-made jewelry. You want to collaborate with someone who has a track record of producing high-caliber, original compositions. Word-of-mouth referrals from friends or family members who have had good experiences with a certain jeweler are one approach to locating a respectable jeweler.
Another option is to do internet research and read consumer reviews. Search for jewelers who are well-known online and who use sites like Instagram or Pinterest to display their creations. This might help you get a sense of their work's style and quality.
Make the time to organize consultations with your shortlisted jewelers after you've reduced your list. You may then talk about your ideas for the item and learn more about their design process. An excellent jeweler will be able to hear your thoughts and provide recommendations based on their experience. Find a respectable jeweler that can realize your idea while offering first-rate customer care by taking your time.
Also Read: Valentines Day Jewelry for Her
Ask about the price
It's essential to comprehend the cost when purchasing custom-made jewelry. Although custom jewelry might be pricey, it's crucial to keep in mind that you are paying for a special item that has been made just for you. The kind of metal used, the size and quality of the gemstones, as well as the intricacy of the design will all affect the cost.
It's crucial to discuss your budget with the jeweler in an open and sincere manner. They may collaborate with you to produce a piece that satisfies your requirements and falls within your budget. Keep in mind that purchasing personalized jewelry is an investment, so it's worthwhile to pay a little bit more to receive a piece of excellent craftsmanship that will last a lifetime.
Conclusion
Look no further than our online ecommerce jewelry shop if you're seeking the ideal piece of jewelry to commemorate a special event. We specialize in trendy items that you may customize with a statement of your own. We only include the most popular jewelry in our collections, so you can be sure to discover something that exactly captures the feeling you want to convey.
At our shop, we recognize that significant occasions in life should be commemorated with thoughtful presents that will stay fashionable for many years. We are committed to offering fine jewelry likerings engraved with namesthat will undoubtedly add even more significance to your special event.
Disclaimer-
The information provided in this content is just for educational purposes and is written by a professional writer. Consult us to learn more about custom jewelry.